Find available domains more efficiently
NameStation has 23 name generators that help you save time finding available domains. Fast bulk domain check with 406 domain extensions, creativity enablers, keyword suggestions, social features.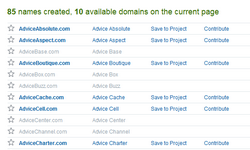 Domain Name Generators
Random names, pronounceable in different languages
Compound words with keywords
196 niche wordlists that can be combined and merged
Find intersecting words, alliterations, rhymes, dictionary domains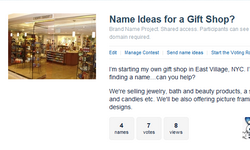 Name Contests
Hold a Name Contest to get ideas, discuss names, rate candidates.
With a crowdsourced Contest you can receive entries from our community. NameStation has a Talent Points system to motivate contributors.
Earn rewards for name suggestions
While there are many people who gladly help others without expecting to get anything in return, most could use a little extra motivation. For those spending time coming up with creative name ideas for you we award our users with Talent Points, which are given according to the votes given to their name suggestions.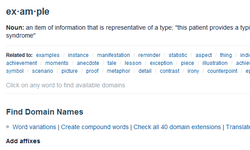 Keyword Suggestions
Find semantically related words, synonyms, translations. Research etymologies, reverse dictionaries, definitions, plural and singular forms etc. Create Custom Lists to find niche domain names.
Plus much more ...
Hand-picked niche domains can be found in the community-powered catalogue .
Reputation Scoring system, rewards for people suggestion creative ideas
Domain registration prices monitoring, registrar comparison
Trending names and neologisms
RSS feeds with available domains
Team accounts for agencies and professionals